Founded in 2004, Kennedy Benefits Group, Inc. (KBG) is a Houston-based independent consulting group whose mission is to empower clients to maximize their benefit dollars and achieve the best results for their employees, which is accomplished through our simple and unwavering commitment to excellence.
Whether working as a representative of a provider or as a consultant to an employer, KBG's commitment remains the same: attaining the best result for the employees and providing the highest level of service possible for the benefit dollars spent.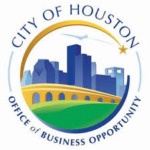 Kennedy Benefits Group is a
City of Houston MWDBE Certified Vendor
and can help you meet your
MWDBE participation goals.